Brunch Reinvented with Jann Arden!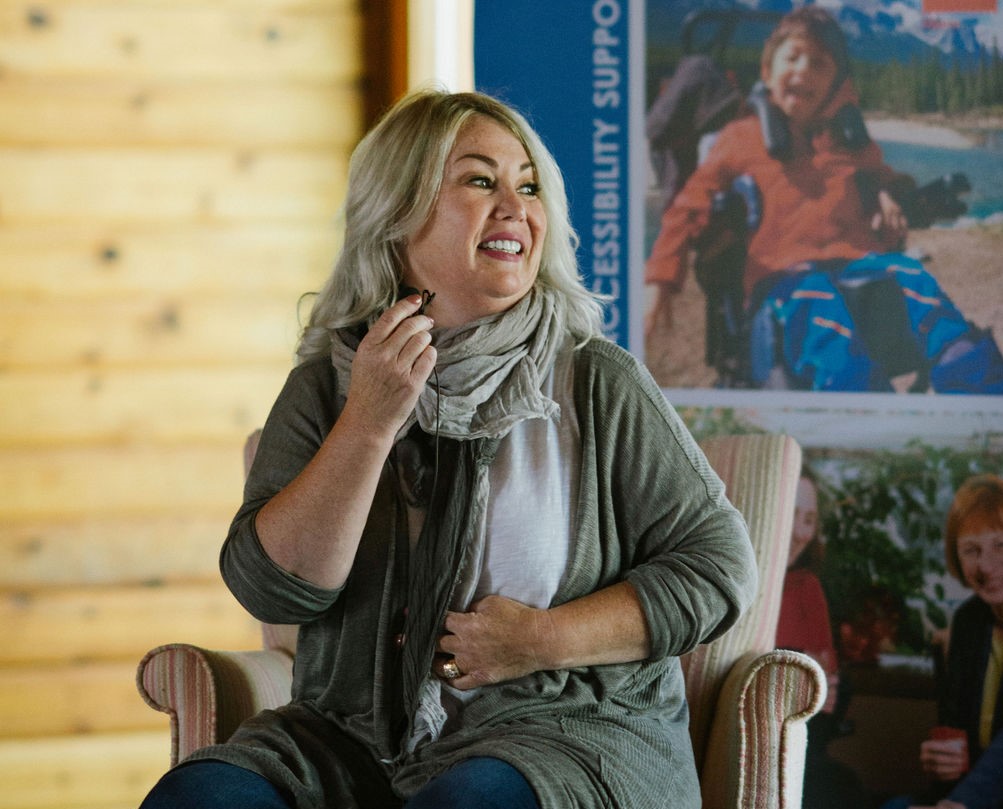 Earlier this year we hosted Brunch Reinvented with Jann Arden, emceed by Lori Gibbs and Billie Jo Ross from 95.9 CHFM.
The event sold out quickly and with the date fast approaching our team worked hard to pull together all of the stunning details. Brunch Reinvented raised over $21,000 to support Albertans living with disabilities and medical conditions with over 95% of each donation (including tickets) going directly to the cause!
Camp Horizon is a beautiful venue for any event, but July 14th was the perfect day to host a morning brunch. The weather was mostly sunny and a great temperature. Guests arrived in their full brunch attire and dined on a decadent brunch with mimosas and caerars to pair.
Jann Arden is a true Canadian gem. She was lovely, genuine, and authentic to the bone. Guests laughed with her, cried with her and truly felt her story. We were honoured to host Jann at this beautiful and tasteful event. This intimate conversation with Jann allowed guests asked their own questions that Jann answered on the spot.
Jann was joined by special guests; Donna Rhonda from JANN, Dinner with Julie, her pup Midi and many fans.
Take a look at all of the wonderful photos by Christy D Swanberg Photography HERE.
We hope to continue this event in 2020 – stay tuned to see if it is possible.