Welcome to the
Adventure Camp at Home

Virtual Programs blog. Check out the activities and stories of our participants below!
JULY 2023
Relaxed Reading – Children's Classics – July 23, 2023
For our summer virtual programming, there's a new session available called Relaxed Reading! These reading hours are an inclusive and engaging program designed to promote the joy of reading.
During this particular session, participants explored iconic children's books that are suitable for all ages, such as the timeless classic The Giving Tree by Shel Silverstein. By creating a relaxed and welcoming environment, the program aims to foster a love for literature and encourage readers of diverse abilities to discover the magic of storytelling. Through both live virtual sessions or pre-recorded readings, we use this time to celebrate the power of books and their ability to inspire imagination.
Whether you are an avid reader or just discovering books, join us for Relaxed Reading. A good story will always be for everyone!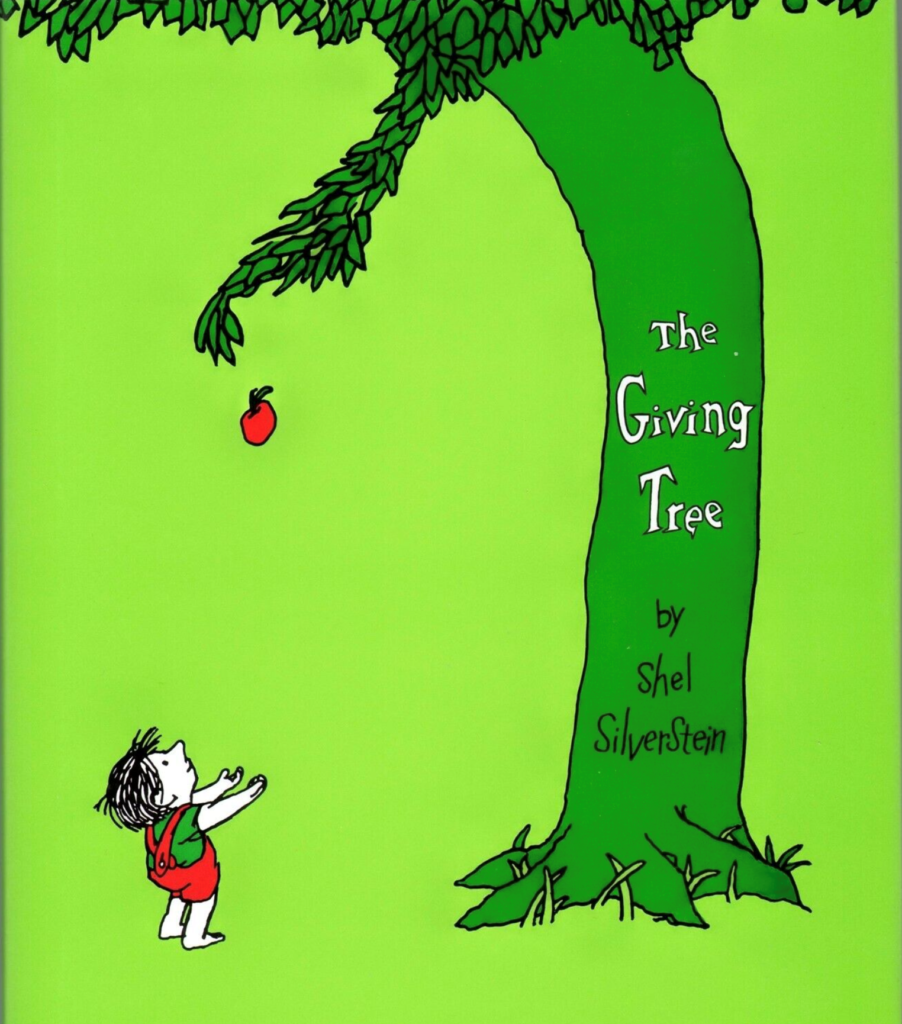 JUNE 2023
Art Time – Let's Paint a Galaxy – June 22, 2023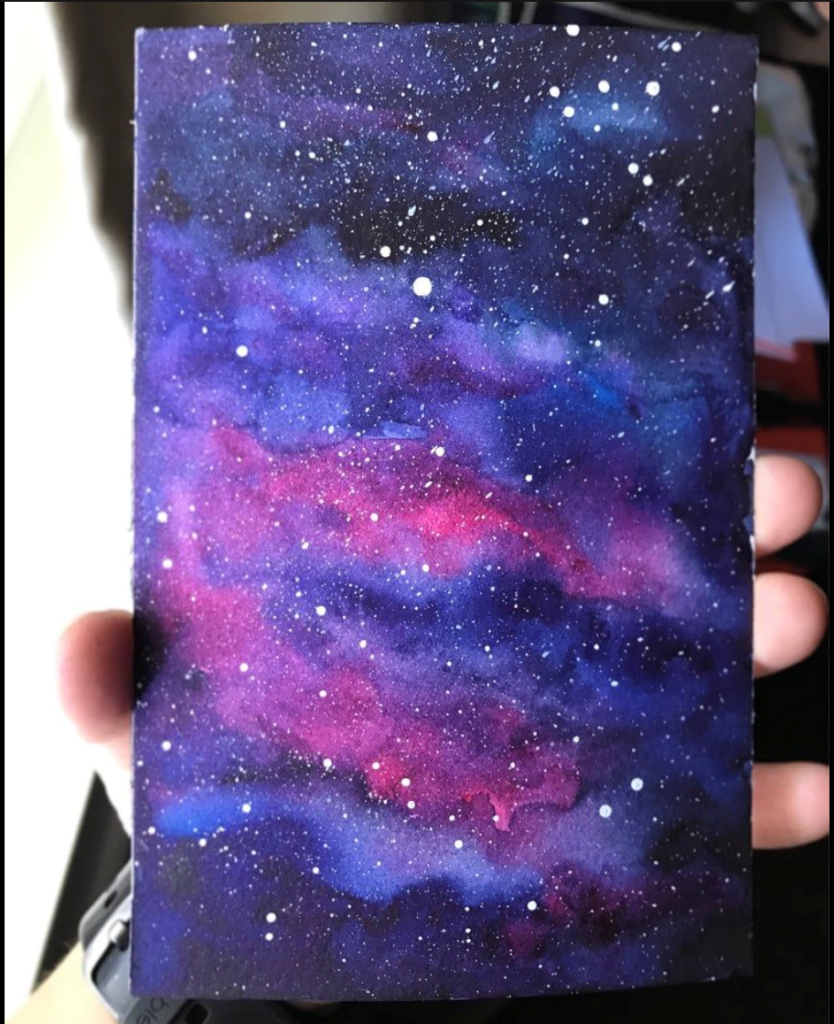 In June, Virtual Programs participants painted their own galaxy paintings!
This unique event provided a platform for individuals of all abilities to explore their artistic side and unleash their creativity. With the guidance of instructors, participants were led through various painting techniques to bring the beauty of a galaxy to life on their canvases. The virtual format allowed for a diverse group of individuals to come together, share their progress, and provide encouragement and support to one another. Art time offered a fun and engaging activity but also served as a therapeutic outlet, allowing participants to relax, express themselves, and find joy in the process of creating art.
This project was a fantastic way for individuals to connect, explore their artistic talents, and have fun together!
MAY 2023
Craft Time – Mother's Day Craft Event – May 11, 2023
Virtual Programs participants recently celebrated Mother's Day by creating personalized Mother's Day cards. This card craft was a wonderful way for individuals of all abilities to express their love and appreciation for their mothers or mother figures. Facilitated by our instructor, participants were given step-by-step instructions and guidance to create their own beautiful and heartfelt cards. Participants were encouraged to use art materials on hand to add their own personal touches.
The virtual format allowed individuals from different locations to come together, share stories, and showcase their creativity. We all enjoyed this activity as a way to honour and celebrate the special women in our lives.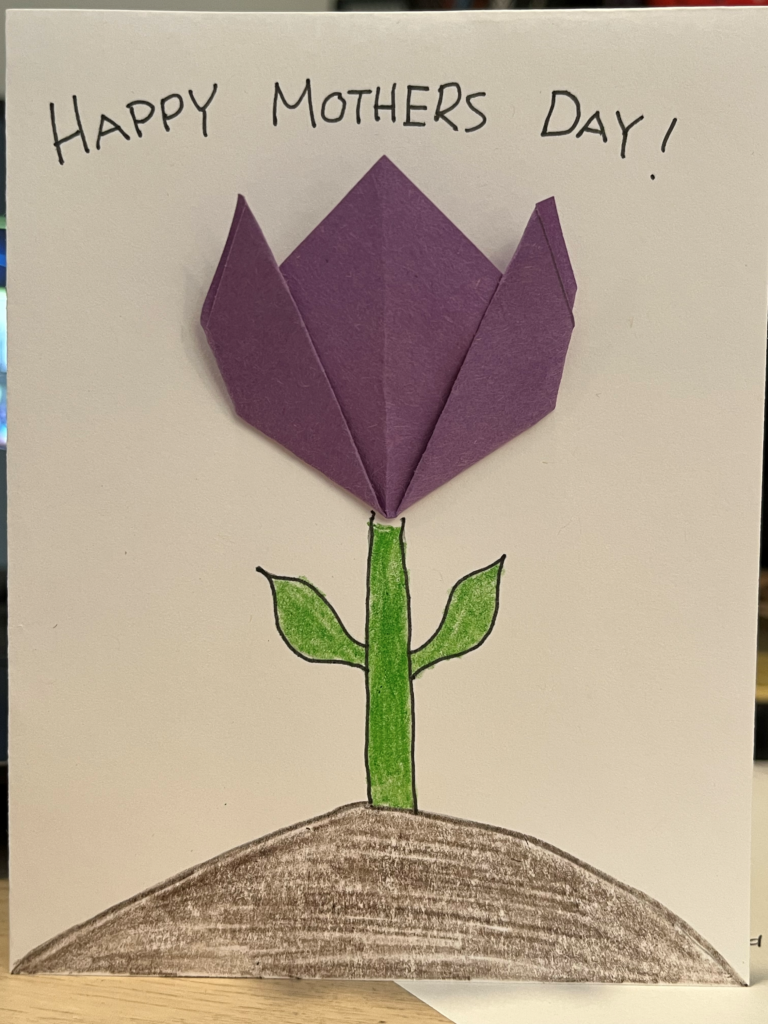 APRIL 2023
Virtual Tour – How It's Made – April 25, 2023
Virtual Program participants went on a virtual field trip to explore the world of manufacturing! Through the power of technology, we visited different factories and learned how everyday items such as candy, highlighters, chocolate, and airplanes are made.
We saw firsthand how raw materials are transformed into finished products. Together, we gained a deeper understanding of how technology and machinery are used during the process.
One of the highlights of the virtual field trip was our visit to a candy factory. Many were excited to see how their favourite treats were made. The candy-making machinery was fascinating. We also learned about the different ingredients used and how important quality control is in manufacturing.
Another highlight from the virtual field trip included visiting an airplane manufacturing plant. Participants saw how airplanes are designed, constructed, and tested. They were amazed by the scale of the operation and the precision required to build these incredible machines.
This field trip was an unforgettable experience for our participants. We can't wait to explore more world from the comfort of home!
FEBRUARY 2023
Games & Chit-Chat – Family Feud – February 17, 2023
This week, participants played a game of Family Feud. The game was a fun way to socialize and connect in an engaging way. As seen in the popular TV show, teams were presented with a series of questions and had to guess the most popular answers. The questions were designed to be inclusive and accessible for people of all ages and abilities. Similarly, the virtual format allowed guests to join easily from home. This session was a great success, with high levels of engagement and participation. We look forward to the next game, bringing people together, promoting community, and creating inclusivity.
Craft Time – Paper Wreaths – February 16, 2023
Easter Seals Alberta recently hosted a virtual craft activity where participants were able to create their own paper wreaths. The event was a great opportunity for people to get creative and make something beautiful while socializing and connecting. Easter Seals Alberta provided step-by-step instructions and helpful tips to ensure that everyone was able to complete their wreath successfully. Participants could choose from various paper colours and textures to create a wreath reflecting their style. The virtual format of the activity allowed people from all over to join in and participate, regardless of their location. Overall, the paper wreath craft activity was a fun and engaging way for Easter Seals Alberta to provide a creative outlet for its members and promote a sense of community and connection during these challenging times.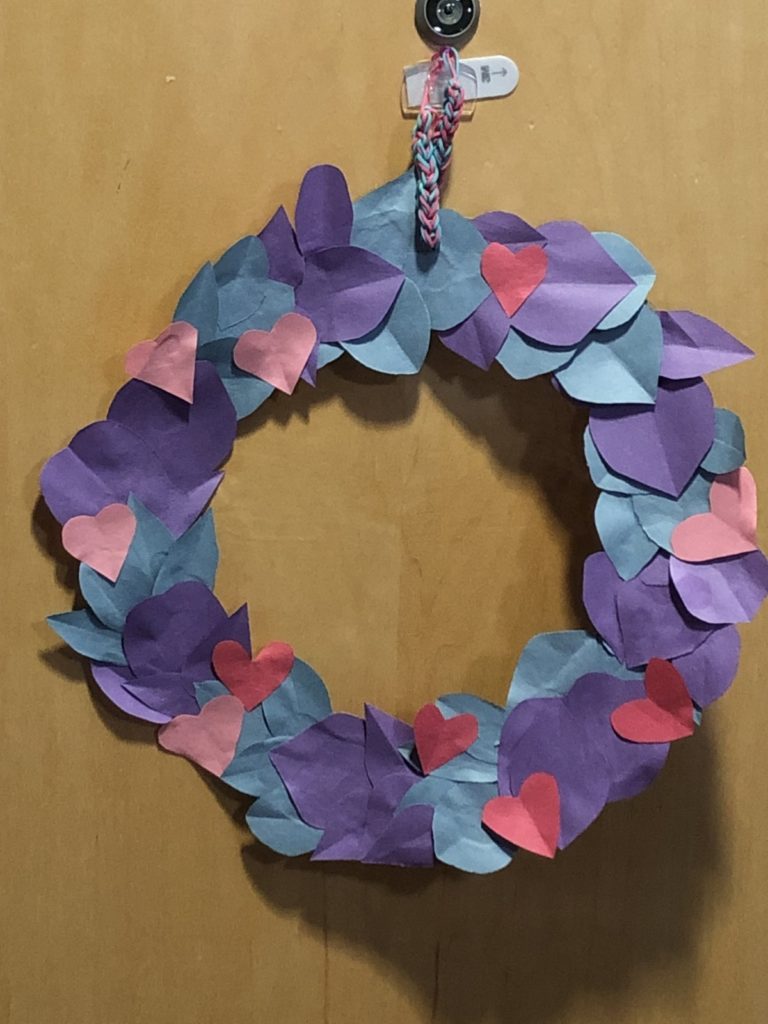 Virtual Field Trip – Disney Origins and Inspirations – February 7, 2023
Recently, we embarked on a unique virtual field trip to explore real-life Disney locations and origin stories. As a group, we were transported to some of the most iconic and beloved Disney sites, like Sherwood Forest and Sleeping Beauty's Castle. Along the way, we learned about the fascinating history and inspiration behind each location. This included the legends that inspired Disney's classic fairytales, like Sleeping Beauty and Robin Hood. We loved seeing the creative process that brought our beloved characters to life on the big screen. It was joyful to experience the magic of Disney, the creative process and storytelling techniques together!
Craft time – Valentine's Cards – February 2, 2023
Valentine's Day is a time to show love and appreciation to those who matter the most in our lives. So, that's what we did! Our Valentine's Day craft was dedicated to making special cards for our program sponsors to show how much we value and appreciate their support.
Making the cards was not only a fun activity but it was also a great opportunity for our participants to bond. They worked together, shared ideas, and encouraged each other, creating a supportive and inclusive atmosphere.
Thank you, sponsors, for your unwavering support of our Virtual Programs. We hope these cards serve as a small token of our appreciation. We are grateful to be able to provide this fun, educational, and safe environment for our participants!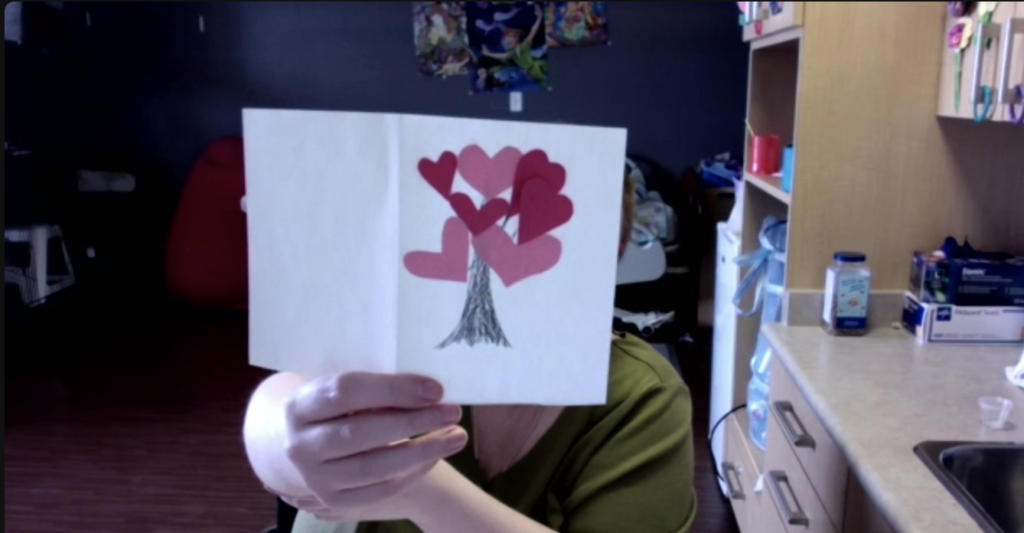 JANUARY 2023
Virtual Field Trip – National Parks – January 24, 2023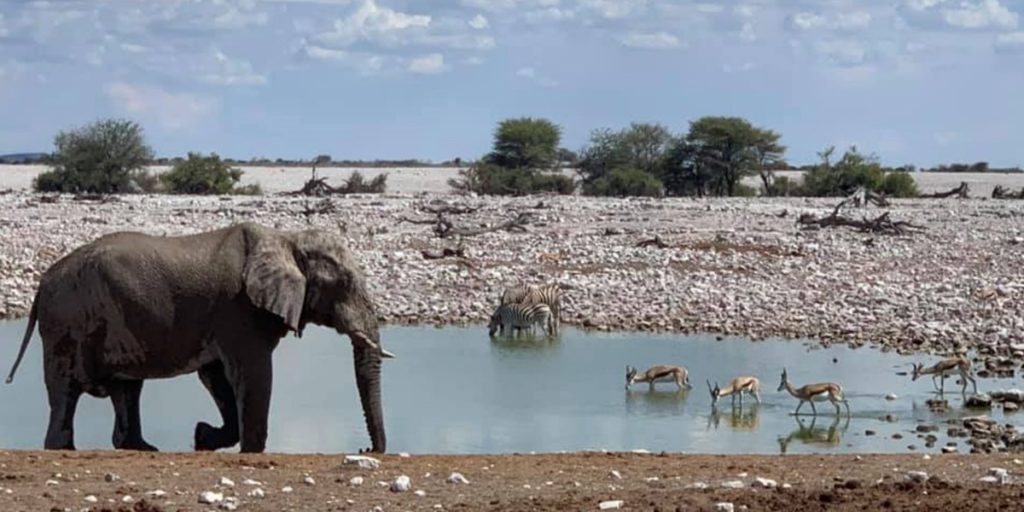 Easter Seals Alberta Virtual Program recently went on a virtual field trip to some of the most beautiful national parks around the world! We explored Etosha National Park in Namibia, known for its diverse wildlife and vast salt plane. Next, we headed to Göreme National Park in Turkey, a UNESCO World Heritage Site famous for its unique rock formations and quaint villages. From there, we visited Archipelago di La Maddalena National Park in Italy, known for its crystal-clear waters and stunning beaches.
We crossed the ocean to visit Yellowstone National Park in the United States, famous for its geysers, dramatic canyons, lush forests, and alpine rivers. Lastly, we visited Zhangjiajie National Forest Park in China, known for its towering sandstone pillars that inspired the floating mountains in the movie Avatar!
Adventure Camp at Home is a great way to explore the earth's many wonders without leaving your home. Whether you're a nature lover, history buff, or simply looking for a way to explore the world, our virtual programs will surely inspire you.
Brain Teasers and Puzzles – January 24, 2023
This virtual programming session focused on winter-themed puzzles, which sparked our brains and kept us entertained! From jigsaw puzzles to crosswords, our participants had a blast working together to complete each challenge. Not only did the puzzles provide a fun distraction from the cold weather outside, but they also helped improve our problem-solving skills!
One of the best parts of the program was working together as a group. Participants were able to collaborate, share ideas, and support each other throughout the process. It was a great way to build camaraderie and strengthen our sense of community.
If you're looking for a fun and engaging way to exercise your brain, we invite you to join our next session! Whether you're a puzzle enthusiast or just looking for a new way to beat the winter blues, this free program is for you. Keep an eye on our Live calendar for upcoming events. We hope to see you there!